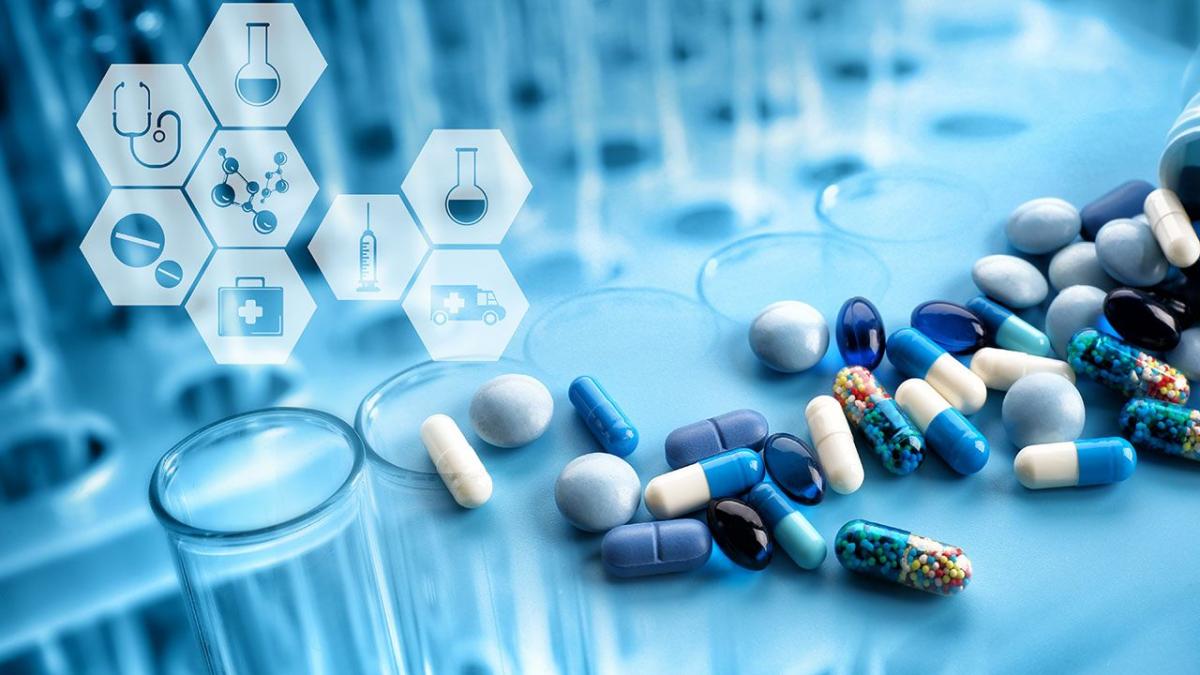 This website is intended for viewing by the USA audience only. If you are in another country, local laws may not permit access to the medical information contained on this site. Welcome to gopharmacy.us. This website is maintained as a service to our customers. By using Healthelite.store, you are agreeing to comply with and be bound by the following terms of use. Please review the following terms carefully. If you do not agree to these terms, you may not use this website.
1. Acceptance of Agreement
For the purposes of this agreement, the terms 'we', 'us', 'our', and 'gopharmacy.us' refer to the Drugsite Trust and its successors, partners, affiliates, subsidiaries and assigns. The terms 'You', 'User', and 'End-User' refer to You as a user of this Site. The terms "content provider" and "content providers" refer to any company, organization, corporation, association, individual, partnership, or limited liability company that supplies content to gopharmacy.us. You agree to the terms and conditions outlined in this Terms of Use Agreement ("Agreement") with respect to our internet website (the "Site"). This Agreement constitutes the entire and only agreement between us and You and supersedes all prior or contemporaneous agreements, representations, warranties, and understandings with respect to the Site, the content, products or services provided by or through the Site, and the subject matter of this Agreement. This Agreement may be amended at any time from time to time by us without specific notice to You. The latest Agreement will be posted on the Site, and You should review this Agreement prior to using the Site. By accessing the site, You agree to be bound by the terms of the latest Agreement posted.
2. Copyright and Trademarks
The content, organization, graphics, design, compilation, magnetic translation, digital conversion, and other matters related to the Site are protected under applicable U.S. and international copyright, trademark and other proprietary (including but not limited to intellectual property) rights. "gopharmacy.us," and other marks are either trademarks or registered trademarks of gopharmacy.us Other products, company names, and content displayed on the Site may be the trademarks or copyrights of their respective owners. Individual documents on this server may have different copyright conditions, and that will be noted in those documents. The copying, redistribution, use or publication by You of any such matters or any part of the Site, except as allowed by this Agreement, is strictly prohibited. You do not acquire ownership rights to any content, document or other materials viewed through the Site. The posting of information or materials on the Site byHealthelite.store does not constitute a waiver of any rights in such information and materials.
3. Limited Right to Use
Attribution You may reference articles on the gopharmacy.us website according to our guidelines. Personal Use You are granted a limited, personal, non-exclusive, non-commercial license to view, print or download content, graphics, forms or documents from the Site for use solely by You for Your own personal use. The Site may not be used for any commercial purpose, commercial advantage or private monetary compensation. No page from this website may be copied, reproduced, republished, uploaded, posted, transmitted, framed, commercialized, distributed in any way, or incorporated into any other website or electronic or mechanical information retrieval system, except that You may download one copy of the viewed materials on any single computer for Your personal, non-commercial home use only (but not for resale or redistribution), provided You keep intact all copyright and other proprietary notices. Modification of the materials or use of the materials for any other purpose is a violation of the content provider's copyright and other proprietary rights. The use of any such material on any other website or networked computer environment is prohibited. All rights, title and interest in and to the materials on this site (including but not limited to all copyrights, trademarks, service marks, trade names and all derivative works) are owned or controlled by and shall remain at all time vested in gopharmacy.us or its content providers.
4. Editing, Deleting, and Modification
We reserve the right in our sole discretion to edit or delete any documents, information or other content appearing on the Site at any time without notice.
5. Submissions
If You send submissions (e.g., postings to chats, message boards, or contests) or creative suggestions, ideas, notes, drawings, concepts, or other information (collectively, the "Submissions"), the Submissions shall be deemed and shall remain, the property of gopharmacy.us. None of the Submissions shall be subject to any obligation of confidence on the part ofgopharmacy.us andgopharmacy.us shall not be liable for any use or disclosure of any Submissions. You hereby represent and warrant that You have all necessary rights in and to the Submissions You provide and that all information they contain shall not infringe any proprietary or other rights of third parties, or contain any libelous, tortuous, or otherwise unlawful information. In addition, You warrant that all so-called moral rights in any Submissions You provide have been waived. Without limitation of the foregoing, gopharmacy.us
shall exclusively own all known or hereafter existing rights to the Submissions and shall be entitled to unrestricted use of the Submissions for any purpose whatsoever, commercial or otherwise, without compensation to the provider of the Submissions. gopharmacy.us
does not endorse and has no control over the content of Submissions submitted by others to the Site. Submissions submitted to the Site are not necessarily reviewed by gopharmacy.us
prior to posting and do not necessarily reflect the opinions or policies of gopharmacy.us gopharmacy.us
makes no warranties, express or implied, as to the content of the Submissions on the Site or the accuracy and reliability of any Submissions and other materials on the Site. Nonetheless, gopharmacy.us
reserves the right to prevent You from contributing Submissions to the Site and to edit, change and/or remove such Submissions for any reason whatsoever without prior notice. In the event You request the removal or modification of content submitted by You or another User which includes Personally Identifiable Information (PII), we will remove any such information upon request submitted through our contact form.
6. Indemnification
You agreed to defend, indemnify and hold harmless gopharmacy.us
, its affiliates and their respective directors, officers, employees and agents (collectively, "Affiliated Parties") from and against any and all claims, actions, suits or proceedings, as well as any and all losses, liabilities, damages, costs and expenses (including reasonable attorneys fees and costs) arising out of or accruing from: (a) any material posted or otherwise provided by You that infringes any copyright, trademark, trade secret, trade dress, patent or other intellectual property right of any person or defames any person or violates their rights of publicity or privacy; (b) any misrepresentation made by You in connection with Your use of the Site; (c) any non-compliance by You with the terms and conditions of this Agreement; and (d) claims regarding any liability, loss, claim and/or expense arising from or related to Your access and use of the Site, including information obtained through the Site. Notwithstanding the foregoing,Pharmavilla.online reserves the right to assume at its expense the exclusive defense and control of any matter subject to indemnification by You, in which event You will fully cooperate with gopharmacy.us
in asserting any available defenses.
7. Nontransferable
Your right to use the Site is not transferable. Any password or right given to You to obtain information or documents is not transferable.
8. Minor
If You have agreed to allow Your minor child, or a child for whom You are legal guardian (a "Minor"), to use this Site, You agree that You shall be solely responsible for: (a) the online conduct of such Minor; (b) monitoring such Minor's access to and use of the Site; and (c) the consequences of any use of the Site by such Minor.
9. Third-Party Services
We allow access to or advertise third-party merchant sites ("Merchants") from which You may purchase certain goods or services. You understand that we do not operate or control the products or services offered by Merchants. Merchants are responsible for all aspects of order processing, fulfillment, billing and customer service. We are not a party to the transactions entered into between You and Merchants. YOU AGREE THAT USE OF SUCH MERCHANTS IS AT YOUR SOLE RISK AND IS WITHOUT WARRANTIES OF ANY KIND BY US, EXPRESS, IMPLIED OR OTHERWISE INCLUDING WARRANTIES OF TITLE, FITNESS FOR A PARTICULAR PURPOSE, MERCHANTABILITY OR NONINFRINGEMENT. UNDER NO CIRCUMSTANCES SHALL WE BE LIABLE FOR ANY DAMAGES (DIRECT OR INDIRECT) ARISING FROM ANY TRANSACTIONS BETWEEN YOU AND MERCHANTS OR FOR ANY INFORMATION APPEARING ON MERCHANT SITES OR ANY OTHER SITE LINKED TO OUR SITE. The inclusion of third-party advertisements on the Site does not imply any recommendation, approval, or endorsement by Healthelite.store
of the quality of the goods/services being advertised or any other characteristics or qualities of the Merchant or its goods/services. You expressly agree not to rely on any claims made on this Site regarding the quality of the goods/services being advertised. To the extent desired, You shall perform all reasonable inquiries into the quality, sufficiency, legality, fitness, and ability of the Merchant goods/services to meet Your needs. Merchant has no power to bind Healthelite.store
in any way, including but not limited to issues regarding warranties, adequacy of goods, and all other concerns.
10. Third-Party Merchant Policies
All rules, policies (including privacy policies) and operating procedures of Merchants will apply to You while on such sites. We are not responsible for information provided by You to Merchants. We and the Merchants are independent contractors and neither party has authority to make any representations or commitments on behalf of the other.
11. Payments
You represent and warrant that if You are purchasing something from us or from Merchants that: (i) any credit information You supply is true and complete; (ii) charges incurred by You will be honored by Your credit card company; and (iii) You will pay the charges incurred by You at the posted prices, including any applicable taxes.
12. Securities Laws
This Site may include statements concerning our operations, prospects, strategies, financial condition, future economic performance and demand for our products or services, as well as our intentions, plans and objectives, that are forward-looking statements. These statements are based upon a number of assumptions and estimates that are subject to significant uncertainties, many of which are beyond our control. When used on our Site, words like "anticipates," "expects," "believes," "estimates," "seeks," "plans," "intends" and similar expressions are intended to identify forward-looking statements designed to fall within securities law safe harbors for forward-looking statements. The Site and the information contained herein do not constitute an offer or a solicitation of an offer for the sale of any securities. None of the information contained herein is intended to be, nor shall be deemed incorporated into any of our securities-related filings or documents.
13. Links to Other Websites
The Site contains links to other websites. We are not responsible for the content, accuracy or opinions expressed in such websites, and such websites are not investigated, monitored or checked for accuracy or completeness by us. Inclusion of any linked website on our Site does not imply approval or endorsement of the linked website by us. If You decide to leave our Site and access these third-party sites, You do so at Your own risk.
14. Infringement Policy
gopharmacy.us
, pursuant to 17 U.S.C. Section 512 as amended by Title II of the Digital Millennium Copyright Act (the "Act"), reserves the right, but not the obligation, to terminate Your license to use the Site if it determines in its sole and absolute discretion that You are involved in infringing activity, including alleged acts of first-time or repeat infringement, regardless of whether the material or activity is ultimately determined to be infringing. gopharmacy.us
accommodates and does not interfere with standard technical measures used by copyright owners to protect their materials. In addition, pursuant to 17 U.S.C. Section 512 (c), gopharmacy.us
has implemented procedures for receiving written notification of claimed infringements and for processing such claims in accordance with the Act. In addition, any written notice regarding any defamatory or infringing activity, whether of a copyright, patent, trademark or other proprietary right, should be sent to our designated agent, listed above, and must include the following information:
A. A physical or electronic signature of a person authorized to act on behalf of (1) the owner of an exclusive right that is allegedly infringed or (2) the person defamed. B. Identification of the copyrighted work claimed to have been infringed, or, if multiple copyrighted works at a single online site are covered by a single notification, a representative list of such works at the site. Similarly for other types of infringing materials, a list of such materials. C. Identification of the material that is claimed to be infringing, to be the subject of infringing activity, or that is claimed to be defamatory and that is to be removed or access to which is to be disabled, and information reasonably sufficient to permit us to locate the material. D. Information reasonably sufficient to permit us to contact You, such as Your address, telephone number, and/or electronic mail address. E. A statement that You have a good faith belief that use of the material in the manner complained of is not authorized by the copyright or other proprietary right owner, its agent, or the law. F. A statement that the information in the notification is accurate, and under penalty of perjury, that You are authorized to act on behalf of the owner of an exclusive right that is allegedly infringed or on behalf of the person defamed.
15. Child Online Protection Act Notification
Pursuant to 47 U.S.C. Section 230 (d) as amended, we hereby notify You that parental control protections (such as computer hardware, software, or filtering services) are commercially available that may assist You in limiting access to material that is harmful to minors.
16. Information and Press Releases
The Site may contain information and press releases about us. While this information was believed to be accurate as of the date prepared, we disclaim any duty or obligation to update this information or any press releases. Information about companies other than ours contained in press releases or otherwise, should not be relied upon as being provided or endorsed by us.
17. Export Control and other International Information
Unless otherwise specified, the materials on this Site are presented solely to provide information regarding and to promote Healthelite.store
's Site and other products available in the United States, its territories, possessions and protectorates. gopharmacy.us
makes no representation that materials on this Site are appropriate or available for use outside the United States. Those who choose to access this Site from outside the United States do so on their own initiative and are responsible for compliance with local laws, if and to the extent that local laws are applicable. Software from this Site is further subject to United States and international export controls. No software from this Site may be downloaded or otherwise exported or re-exported (A) into (or to a national or resident of) Cuba, Iraq, Libya, North Korea, Iran, Syria, or any other country to which the U.S. has embargoed goods, or (B) to anyone on the U.S. Treasury Department's list of Specially Designated Nationals or the U.S. Commerce Department's Table of Deny Orders or to any other prohibited parties. By using the Site, You represent and warrant that You are not located in, under the control of, or a national or resident of any such country or on any such list. Information gopharmacy.us
publishes on the World Wide Web may contain references or cross references to gopharmacy.us
products, programs or services that are not announced or available in Your country.